About Kristie (Nation) Boltz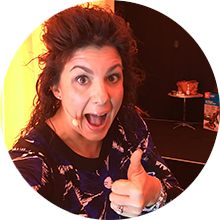 As owner of myDentalCMO, Kristie's mission is to lead dental practitioners and their teams into the modern age of marketing, bringing an end to unnecessary, wasteful ad-spend and teaching effective strategies that bring on and offline techniques together as complementary halves of a whole.
Kristie has a strong background in education as a former college mathematics instructor, and puts her passion for teaching and her head for numbers to good use showing dentists how to effectively track their marketing campaigns and measure return on investment.
"Each practice is unique," she says, adding that there's no room in dental marketing for a "cookie cutter approach." Kristie has successfully coached clients in both start-up and established practices nationwide, from small private clinics in rural towns to large team practices with multiple doctors and locations across metro areas.
Kristie also is in high demand as a lecturer; she travels the country speaking on intermediate and advanced marketing topics including data driven campaign planning, effective on and offline word-of-mouth strategies, and the importance of the web environment to today's health provider market.
Originally from Northern California, Kristie lives in Columbus ,Ohio with her husband, Jim. When she isn't coaching or lecturing, Kristie can be found cycling to support CAF, or baking up a storm in her "test kitchen" at home.